For over 17 years,  Caring Hands United has been dedicated to providing quality in-home personal support services. Our Service extends through all of Atlanta and over 80 counties throughout the state of Georgia.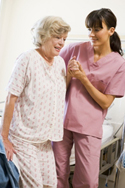 Fixed Budget Private Plan
Fixed Budget Respite Care For Families
Learn about our fixed budget monthly program. We offered both skilled nursing and non-medical personal support services. Once a day or once a week, we offer a variety of options to suit your needs.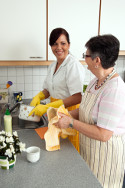 Personal Support Program
Personal Support In The Home
The PSA program helps people with permanent or chronic disabilities live at home by providing funds to hire The Personal Support Attendant (PSA) The Personal Support Attendant (PSA) can help with Activities of Daily Living.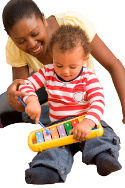 Medicaid Waiver Programs
Home and Community Based Services
Caring Hands United is licensed by the Georgia Department Of Human Resources and approved for funding by Medicaid for several different waiver programs, including
ICWP
,
SOURCE
, and
CCSP
.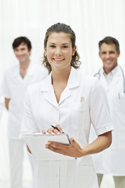 Facility Relief Services
Staffing Services For Hospitals & Clinics
With over 17 years in the industry, Caring Hands United, Inc. understands the needs of our clients. Our services include staff relief nursing for clinics, hospitals, and other medical facilities in need of nurses.
Offices & Locations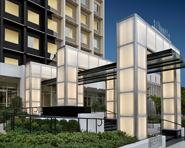 Atlanta Office – Headquarters
1447 Peachtree Street, NE
Suite #330
Atlanta, Georgia 30309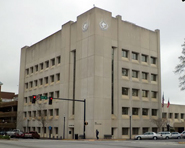 Griffin, Georgia – Office
100 South Hill Street
Suite #525
Griffin, Georgia 30223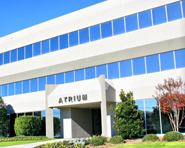 Augusta, Georgia – Office
3633 Wheeler Rd
Suite #340
Augusta, Georgia 30909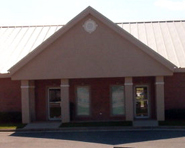 Dublin, Georgia – Office
110 Corporate Square
Suite B
Dublin, Georgia 31021
Service Request
Call 1-888.832.1550 or submit the form below to request private in-home personal support services.
Ask A Nurse

What is Non-Medical home care?
Home Care, which is also known as Non-Medical Care (or Custodial Care), includes non-medical in-home care services such as personal care, housekeeping, companion care and any other non-medical care services that cover activities of daily living.
Does Medicare cover Non-Medical home care?
Non-Medical home care is not covered by Medicare. However, Medicaid provides full and/or partial coverage for home care through several waiver programs.
What are skilled nursing services?
Skilled nursing care consists of those services that must be performed by a registered nurse or licensed practical (vocational) nurse. We offer both skilled and non-medical services.
More information
More About Us

→
Learn about the history and mission of Caring Hands United, Inc.
Private Duty Home Care →
Learn about our private duty home care program and schedule a consultation.
Cost & Payment Information →
View our rates and accepted forms of payment & insurance.
Medicaid Waiver Programs →
We accept SOURCE, CCSP, and ICWP clients. Find out if you or your loved one qualifies for service.
Waivers FAQ →
Read our FAQ. You can also email or call us if your questions aren't answered.
Jobs and Careers →
We're always hiring. Browse our current openings. All applicants must submit to an in-person interview, background check, and drug screen.
Employees' Area→
Special area just for prospective and current employees.