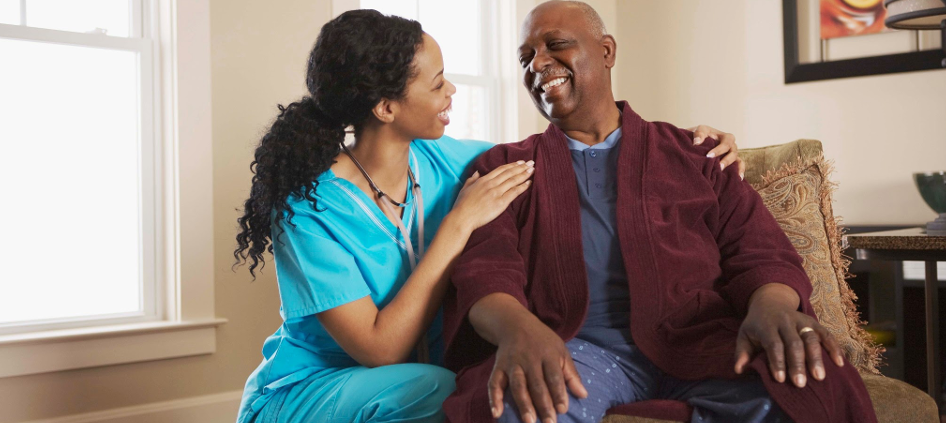 The Community Care Service Program (CCSP) provides services to frail, elderly individuals so that they can remain in their own home or community as an alternative to nursing facility placement. Although it is a Medicaid waiver program, CCSP is NOT a type of Medicaid. In order to receive the Medicaid benefit under CCSP, the client must also receive one or more services under CCSP. If services are terminated, the client also loses the Medicaid benefit. Clients may incur a cost share (co-pay) for CCSP services.
What Services Are Provided by the Community Care Service Program?
Adult Day Health
 - Offers health care and related services in an adult center for those who need daytime care and supervision.
Care Management - Provides a Care Management Team for each client to link the client with the service delivery system and to coordinate on-going service provision.
Emergency Response System - Offers 24 hours a day, 7 days a week in-home electronic two-way communication system between isolated persons and a medical control center.
Alternative Living Services
 - Offers an alternative residence for those unable to remain independent in their own homes.
Personal Support Services - Offers personal care, medically related transportation, housekeeping and other services as ordered by the Care Management Team.
Extended Personal Support Services - Provides in-home respite and assistance with personal care, meal preparation, light housekeeping and home safety.
Eligibility Screening and Intake Information
If you are a social worker or patient representative and if you live within the six regions serviced by Caring Hands United, Inc., please call us for more information on  how to contract services or how to enroll your client or relative to receive services from Caring Hands United, Inc. Caring Hands United, Inc. has a nurse manager who is available 24 hours daily to answer your concerns and provide information. Those outside the region should call 1-800-759-2963 for more information on the Community Care Services Program (CCSP).
Caring Hands United, Inc. is a Private Home Care Provider Licensed by DHR and has a Medicaid Provider to provide CCSP Services for personal support and respite services in six different health districts.