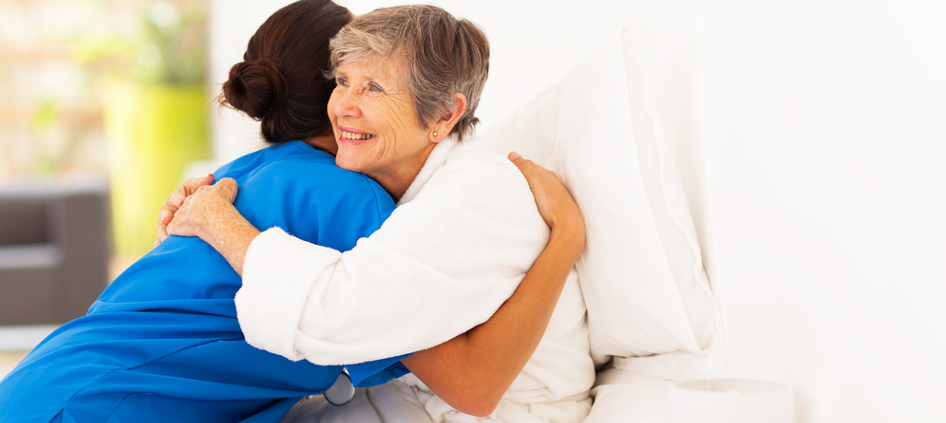 ChurCare is a private pay program designed to meet the needs of clients who are on a fixed budget and require a variety of services which insurance may not cover. Clients may choose any service listed in the Non-Medical section of the Services Roster (see below). Skilled nursing services are available for an additional fee (per visit). Click here for information about available State and community waiver programs. We also work with Workers' Compensation clients, Veterans' Administration (VA) Clients, and private Insurance cases.
Program Features and Highlights
Each service is delivered based on the average time and cost allotted to that service (e.g. bowel training programs take approximately two hours). This means that if you have contracted for 4 hours each week, two of those hours may be utilized for one program, and the remaining 2 hours could then be used for a trip to the doctor's office, housekeeping, or even just companion or sitter services.
Hours of service may be transferred from week to week – so if contracted hours are not used one week, the unused hours may be added to the following week. However,
Hours may not transfer from one month to the next.

 

A

ll hours should be used before the end of the month, except in special circumstances e.g. hospitalization.

Clients may choose any of the services listed. Services are delivered on contracted monthly hours.
After paying 50% of the monthly contracted price (due at the beginning of the first week), client will receive monthly invoices and statements of activities performed during the course of the month.
A blank activity sheet will be supplied for client to plan activities or tasks he or she desires to be completed during the following month. Invoices will also bill client for the cost of any extra hours used during that month.
Extra hours have to verified and in some cases pre-approved.
Skilled services available for an additional fee
Some people may prefer to utilize this service month to month, rather than contract. In these cases, an agreement is signed at the beginning of the month allowing services for that month only. Month to month service is $300, and a deposit may be necessary. Since there is no contract for this option, there is a one time added scheduling cost $15.00 for the service.
To stay on budget, make sure you do not exceed the monthly allotment. We'll be happy to sit with you and come up with a customized program to suit your needs.

Monthly Program Options
Basic
4 Hours / Week
16 Hours / Month
3% Discount for Skilled Visits!
Plus
8 Hours / Week
32 Hours / Month
5% Discount for Skilled Visits!
Premium
12 Hours / Week
48 Hours/ Month
8% Discount for Skilled Visits!
Max
16 Hours / Week
64 Hours / Month
10% Discount for Skilled Visits!